Carpet / Floor Cleaning
Do You Suffer from Any of the Following Problems?
  Embarrassed Because of Your Unsightly, Dingy, Ugly Carpet
  Sour Stomach from Years of Disgusting, Pungent Pet and Food Odors
  Allergy Symptoms from Buildup of Dust Mites, Pet Dander, Mold and Mildew
  Fear of Your Baby and Young Children Becoming Ill from Playing on Unclean Surfaces
Stop Wasting Time, Energy, Effort, and Money!
Now You Can Finally Receive the Beautiful Results You Truly Desire, Guaranteed!
Just Imagine…
  Dirt, Grime and Grease…Gone!
  Wear and Tear…Magically Restored to Perfection!
  Disgusting Stains and Pet Odors…Eliminated!
  Floors So Clean You Could Eat Off Them!
  Don't Replace; Restore and Save Over $10,000
Now You Can Easily Experience Like-New Carpet Without Lifting a Finger
And You Can Walk Across Your Floors the Very Same Day!
 Amazing New ENCAPSULATION Technology Allows Us To Perfect Your Floors By …
Permanently Eliminating Years of Set In Stains…Even Those Pesky Little Black Spots 
Magnifying Your Carpets Beautiful Texture
Eradicating Seemingly Permanent Urine and Fecal Matter Stains
Extracting Years of Harmful Bacteria, Disease, and Mold from Your Carpet Padding
Banishing Dust Mites, Pet Dander, Dirt, and Fleas
Removing Disgusting Odors from Dirty Pets, Smoking, and Acrid Foods
Reducing the Allergens in Your Home and Breathe a Sigh of Relief
Renewing High Traffic Areas to Perfection and Erasing Years of Damage
Sterilizing Your Flooring to Protect Your Family and Investment
 Watch as Spots Magically Disappear before Your Eyes!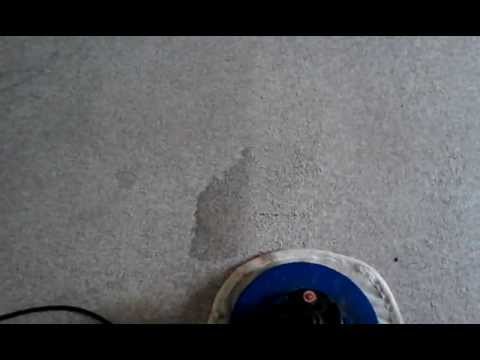 To reserve the BEST carpet cleaning you've ever had, call us now at 952-393-7895,
e-mail at 

info@smartdrycarpetcleaning.com

 or fill out the Free Estimate contact form.
Because We Specialize in Restoring the Absolute Worst Surfaces to Virtual Perfection
Our customers love using our Quick Dry carpet cleaning service more than any other because our state of the art surface cleaning power tools are scientifically proven to clean better than traditional steam cleaning and leave your carpet much drier.
In fact, unlike traditional floor cleaning failures, our powerful technology allows us to clean your carpet from every direction by rotating over 250 times per minute. We get down to the root of the problem, and use specifically formulated, green, safe products to permanently eliminate stains.
Smart Dry Carpet Cleaning Guarantees In Most Cases We Will Magically Transform Your Carpet to Like Brand New Condition Using Powerful and Scientifically Proven "Quick Dry" Technology
Which do you prefer?
Forcing water and filthy pollutants into your carpets padding by going over it two times with an ineffective and damaging tool that requires hours of effort and leaves behind years of grime, dirt, grease, dander, and disease?
Or
Allow Smart Dry to Do All of the Hard Work with Powerful and proven cleaning technology that gently cleans and extracts years of damaging oils, pet stains, dander, disease and even allergy triggering insects to provide your floor with the exact face-lift it requires to look brand new and last a lifetime?
Fact: 250 Times Cleaning Power in Every Direction is Far Better than Two Times in One Direction, Wouldn't You Agree?
Traditional steam cleaning leaves behind water which can cause mildew and mold, and only clean on the surface, leaving you with a temporary clean and stains that rise to the surface just days after drying.
Our scientifically proven ability to use the perfect balance of pet and children friendly chemicals integrated with the Lamborghini of floor perfecting power tools guarantees you a floor as beautiful, as the first day you owned it.
We Guarantee Your Clean!
Right Now You Could Be Removing ALL of These Impossible to Correct Floor Destroying Nuisances
  Pet Stains
  Food Stains
  Feces
  Urine
  Soil
  Mud
  Dirt
  Dinginess
  Browning
  Mold
  Mildew and More!
PLUS Allowing Our Proven Expertise to Provide You with THE Floor Cleaning Solution that Performs Beyond Belief Can…
Improve Your Health and Reduce Allergies
Extend the Life and Value of Your Carpet
Magnify Beauty and Restore Luster
Stop taking risks with untrained carpet cleaners, faulty damaging equipment, potentially harmful store rental units which often leave a cess pool of bacteria and mold producing water, and bug loving grime in your carpets padding, magnify stains, and cause thousands of dollars in damage!
Permanently eliminate stains, odors, and harmful bugs and bacteria today.
Remember that we offer a zero obligation phone quote, and guarantee that you will see the results you truly desire, a bright, renewed, fresh smelling floor to restore the harmony in your home.
We Guarantee 100% Satisfaction Because We Can!
We specialize in QUICK DRY carpet cleaning.
Low Moisture, carpets usually dry and ready to use in 30-90 minutes
No open doors, No hoses
Safe for your family, pets and the environment
No sticky residue left in carpets
No hidden charges
Locally owned and operated
How Green is our Clean?
A lot of carpet cleaners claim to clean green but how green are they really? At Smart Dry we take all the necessary steps to ensure that our Carpet Cleaning process is the greenest carpet cleaning process in the South Metro.
1.   Green Chemicals. The products we use to clean your carpet contain a unique blend of plant-based surfactants coupled with a brittle drying copolymer. It is very safe and environmentally friendly with over 99.7% readily biodegradable ingredients at use dilution. You can be sure that the solutions we use on your carpets are state-of-the-art and contain NO hazardous ingredients.
 2.   Minimal Water Consumption.  With our method each gallon of diluted detergent can clean approximately 300 sq. ft. of carpet so that means we use about 90% less water in your home or office than most other carpet cleaners. Not only is consuming less water a green way to clean but it also helps your carpets dry quickly.       
 3.    No Waste Water Produced.   Since we use very little water in the cleaning process there is no discharge water heading to the sewage treatment plant.
To reserve the BEST carpet cleaning you've ever had, call us now at 952-393-7895,
e-mail at

info@smartdrycarpetcleaning.com

or fill out the Free Estimate contact form at the right of this page.
Don't take our word for it, here's what some of our satisfied customers have to say:
Just wanted to thank you for cleaning the carpets at our home. They haven't looked this good since they were new, I loved how they were hardly wet and we could put the furniture back so soon. I will definitely have you back when I need them cleaned.Thanks again
Thanks so much for coming into our home and cleaning our carpets. You were able to get our carpets cleaner than I ever thought! Thanks again!

To  read more testimonials click HERE.

PRICING 
1 Area –  $40.00*
2 Areas – $80.00
3 Areas – $120.00
4 Areas – $140.00
5 Areas- $160.00 Each
additional Area add $20.00
Staircases – $30.00-$40.00
* Minimum charge – $80.00
To reserve the BEST carpet cleaning you've ever had, call us now at 952-393-7895,
e-mail at 

info@smartdrycarpetcleaning.com

 or fill out the Free Estimate contact form at the right of this page.
Thanks for your interest. We will get back to you as soon as we can!